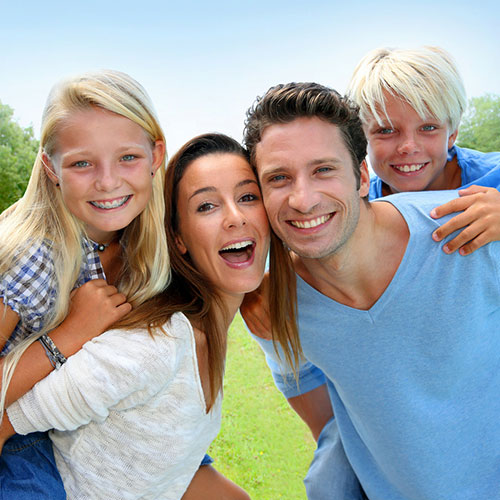 Personalized, Quality Orthodontics Creates Exceptional Smiles!
At Ardsley Orthodontics, you will never feel like an anonymous number on a patient chart or a revenue source, we promise.
Instead, you will always be warmly greeted by name and made welcome: Dr. Gregg Fader and our team are genuinely excited to see you.
Ours is a family-centered practice where we straighten teeth for our friends and neighbors. We are skilled, experienced professionals who are also people-oriented and love that we get to change smiles for people we consider part of our family!
What's Different at Ardsley Orthodontics?
There is a current trend, in dentistry, toward large, impersonal practices with multiple practitioners, where the emphasis seems to be on quantity over quality.
In contrast, Ardsley Orthodontics is a single doctor, single location office, where we have the freedom to care for you with integrity. That means really listening to your desires and concerns, working with you to find the treatment approach that is right for your specific needs, and providing quality care based on what is in your best interest.
Dr. Fader and each member of our team strives to make your orthodontic experience as smooth and as stress-free as possible. We provide state-of-the-art treatment at affordable prices in a family-oriented setting, and will deliver results you love!
Beyond Aesthetics
Many people consider orthodontic treatment as primarily focused on changing an individual's appearance. Correcting the alignment of teeth does bring about a change in the smile, and in doing so boosts self-esteem and confidence, while it also changes oral health.
By changing the bite, orthodontics relieves stress on the jaw joints, along with strain on muscles in the neck, face, and scalp. Additionally, straight teeth are much easier to thoroughly brush and floss, improving dental and gum health and decreasing the likelihood of future dental disease.
As Dr. Fader designs your treatment plan, he considers what approach will give you a healthy, beautiful bite and a lifetime of beautiful smiles!
Learn More
Dr. Fader and our team are excited you're considering treatment. We would be honored to speak with you about our services and how we can help you achieve the smile you desire.
Please contact our Scarsdale, NY orthodontic office to schedule a complimentary consultation. Ardsley Orthodontics serves families from Edgemont, Ardsley, and surrounding communities and we look forward to serving you!